Many hip-hop fans think it, but rarely discuss it.
We love Future, but you know the song is a sure banger if you hear one of three Metro Boomin tags—most recently "Young Metro, Young Metro, Young Metro"—or a distorted "Southside!"
We love Young Thug, but there's an assurance to the sound's quality when you hear, "We got London On Da Track".
We love Drake, but it doesn't take a catchy tag for his listeners to give thanks to Noah "40" Shebib as soon as one of his signature atmospheric, submerged instrumentals blesses their ears.
I wondered if some of my favorite verses of the past year would sound good a capella. My initial reaction was, "Does it matter? Hip-hop artists are supposed to craft their deliveries to a sound." But since artists typically tailor flows and lyrics to the sounds they are receiving from their producers, you have to wonder who is more responsible for the tune.
Wouldn't it be odd to overhear a talk about Travis Scott's 'Antidote' and catch a young La Flame fan saying, "Wondagurl and Eestbound fucking snapped on that shit"? Are listeners just not supposed to give explicit credit to those behind the boards?
Throwing it back to DJs and emcees, the producer/vocalist relationship has been one of mutual dependence. Where a DJ/producer creates a soundscape, a feel, the vocalist has to complement it and bring it to life. The vocalist gives the sound, the feeling, a face and a name.
Vocalist/producer tandems did enjoy a period in the earlier stages of hip-hop where both figures held similar weight. Eric B, for instance, was just as hot as Rakim when the duo was at its peak. One can't be mentioned without immediate reference to the other in a discussion about their discography.
By comparison, the tandem of Drake and 40 is one of the most notable and lengthy artist/producer relationships in hip-hop today. In discussions about Drake's standing in hip-hop on vlogs, ugly comment section debates, and other mediums, how often are the contributions of 40 to Drake's career—not to mention Boi-1da or T-Minus—explicitly mentioned? Right…
Vocalists have become so much more prominent than their producers. The commercialization of hip-hop has made the image, for better or worse, a lot more important than the foundation. Play the shit out of 'Worst Behavior' or 'Money Trees' and you'll still have no idea who DJ Dahi is without doing your own digging. On a worse note, you don't have to care about who DJ Dahi is. The investment is in Drake, Kendrick, or whoever is hopping on Dahi's creation. We know Mike Will Made It is largely responsible for Rae Sremmurd's sound, but even he kinda lurks in the shadow of the hyperactive duo despite being one of the more visible producers in hip-hop today.
Obviously vocalists play a large role in crafting a tune. But whether you think they're more or less important than producers, it's clear that producers don't get as much recognition as they deserve. That being said, could producers successfully brand themselves and become stars as big as the artists they produce for?
Watching Metro Boomin and DJ Esco appear in recent videos, and revisiting cameos made by DJ Mustard and Mike Will Made It, I started wondering if people could actually get familiar with the faces of their favorite beatsmiths. For instance, if Metro Boomin was out front and center at Future shows, would people gravitate toward him like they do toward Future?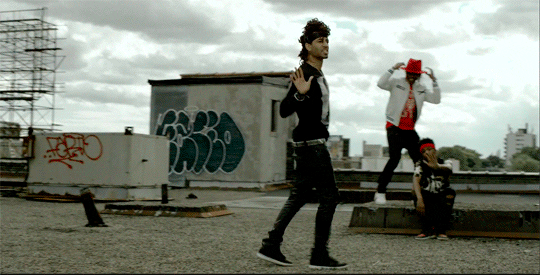 At the moment, it seems like it would be tough to successfully market producers. There's a reason why vocalists are more popular: they are the personification of the music. They might not have the ability to create soundscapes, but they know how to package and deliver it. Consider brand name footwear as another example of this phenomenon: you look at new Nikes and you think about the swoosh or the figures associated with the particular shoe (e.g. Jordan, LeBron, Durant). You don't give a fuck about the designer or the people who actually made the shoe. That's the nature of pushing a brand.
That being said, the significance of production in today's hip-hop leaves a window of opportunity for producers to make themselves more visible than they ever have. It might provide a large scale reality check for fans who don't get the complexity behind their favorite musical creations. It could also provide a greater appreciation for everyone responsible for the success of the one solo act/group they go to see and scream for at shows. Or maybe it would negatively affect the commercial success of vocalists and create tension between performers and the creators of sound. Who knows?
Regardless, we're in a time in hip-hop where producers are consistently outperforming their vocalist counterparts. Taking nothing away from performing artists, producers have been shouldering a lot of hip-hop's forward momentum for a while, and it's time to fully acknowledge it.